Leaf is pleased to announce the return of its flagship Baseball brand, 2019 Leaf Metal Draft Baseball! Once again, this release features an amazing selection of 2019 MLB Draft picks and the most elite prospects in the minors today!

With a crazy number of parallels including Prismatics, Wave Foil and a multitude of colors including the coveted 1/1 Super Prismatic Gold!!!
2019 Leaf Metal Draft Baseball
Key Components
Each box contains 6 on-card autographed cards.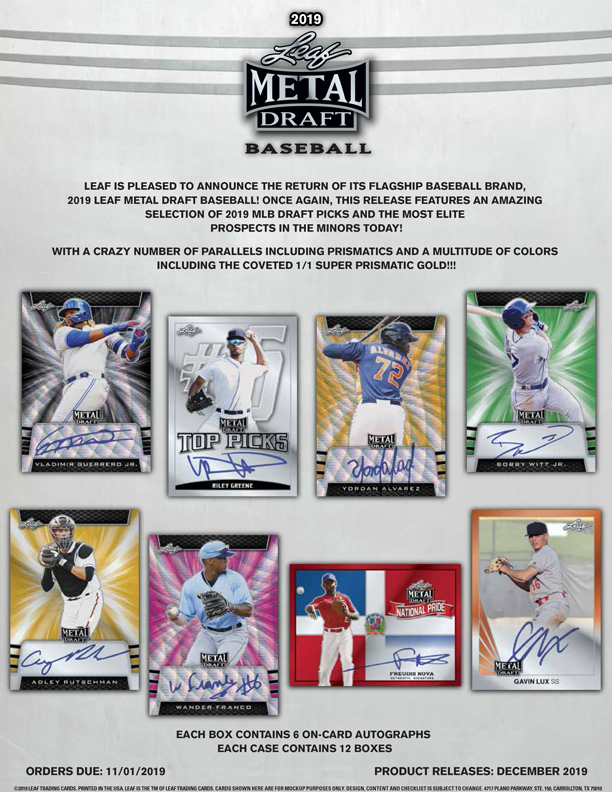 Card Variations: (See Checklist (coming soon) for further details)
Prismatic
Blue Prismatic
Purple Prismatic
Pink Prismatic
Black Prismatic
Green Prismatic
Orange Prismatic
Red Prismatic
Gold Prismatic
Red, White & Blue Prismatic
Wave
Blue Wave
Purple Wave
Pink Wave
Black Wave
Green Wave
Orange Wave
Red Wave
Gold Wave

Gold Super Prismatic